About Us
Our school
The primary school of Dr. Malík in Chrudim was opened on 1st September 1991. There are eighteen classes altogether (two parallel ones for each form). About five hundred pupils attend our school every year. The staff consists of twenty-three teachers and six after-school care providers. There are also eight ancillary staff, including a caretaker.
The Educational programme
Since the beginning of the school year 2003/2004 we have used the school educational programme called "To know and to know how, so we can function in life", created in accordance with RVP ZV. This school educational programme was certified by VUP and is included in the project of the Ministry of Education "Pokusné ověřování výuky podle školních vzdělávacích programů pro základní vzdělávání na pilotních školách".
The school educational programme

"To know and to know how, so we can function in life"
The school educational programme called "To know and to know how, so we can function in life" is the result of almost two years collective work by the school staff. It is created in line with the final version of RVP and included in it is all the experience gained in the years of our gradual transformation.
The basic philosophy of the programme
The emphasis of the programme is on creating a safe atmosphere and a place for our pupils' activities. The main aim is to transform our school into a place of active and joyful learning, a place respecting the individual needs of a child and his or her rights to be different and to work at his own rate.
The programme is based on the partnership of pupils and teachers, teachers and parents. This is the most important part because it is the relationship and attitudes which influence the teacher's work with pupils, and his choice of educational methods and methods of assessment. This means that teachers strive to eliminate authoritarian approaches and the degrading and humiliating treatment of pupils. Indeed, it is necessary to participate with children in all relevant decision-making and to give them space to express their own ideas and opinions.
A safe environment and a positive social atmosphere is the basic requirement for high-quality learning and teaching. It includes forming rules together with children, assigning bounds and limits by non-authoritative non-repressive means and the systematic everyday building-up of the communicative and social skills of children. It is especially important to build up the child's self-motivation.
Zpět na hlavní navigaci
Zpět na subnavigaci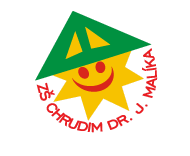 Přeskočit subnavigaci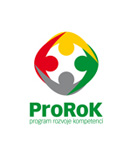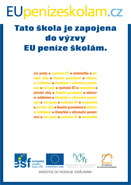 Rychlý kontakt
Sekretariát


469 620 607

Jídelna


469 660 960
Seznam tříd