The methods and forms of education
We use many different methods and forms of education and their effective variation. The basis is to create a space for the child's activities (both mental and physical). Play-oriented parts of the education are carefully integrated with educational aims; motivation is achieved mainly by the relevance and meaningfulness of the subject matter. In all the classes drama methods are used.
Explanations are combined with the use of pupils' knowledge and abilities – the pupils summarize what they know about the topic and then they complete missing information with their teacher. Discussion is a commonly used method. Pupils often work in groups, beginning with pair work and including work in larger groups for several weeks.
The connection of the educational process with the pupil's practical experience is considered very important. In our opinion, the project - education method – is very useful. During the school year the pupils from classes 6 - 9 spend at least two full days on projects, a two-day workshop outside school, and one whole-school project (for both pupils of the lower and upper level together). In the lower level classes (classes 1 - 3), there are "free Wednesdays". Pupils don't take their textbooks to school and relax. They don't receive any new information in Maths or Czech Language. Instead, they receive instruction in Art, Music, and P.E. In upper classes (classes 4 - 9) pupils study Literature (literary education) instead of Czech grammar. Sometimes "small projects" are undertaken during these days. There is one main topic which goes through all subjects of the school day. On Wednesdays, pupils often take part in all kinds of excursions, cultural events, etc.
Optional subjects
Since 1993 all the pupils of the upper level have had the possibility to choose two, three or four optional subjects. In this way we try to develop the individual talents and skills of pupils and to increase their motivation during the study of these subjects. We also want to develop pupils' individual responsibility for the choice of the subjects. They should consider which subjects are the most important for their entrance interview and future studies during their further education. Of course, our offer of optional subjects depends on the pupils' interests and also on the available facilities of our school. Timetables are discussed with pupils.
In classes 6 and 7, we offer eight optional subjects; pupils can choose two of them. These pupils choose their optional subjects according to their own interests and talents. In class 8, pupils can choose three subjects from twelve and in class 9 pupils can choose four subjects from sixteen optional subjects. Pupils in classes 8 and 9 choose them in accordance with their future studies.
At the beginning of this school year we offered these optional subjects: English Conversation, German Conversation, French Conversation, Czech Language Practice, Maths practice, Maths practice in English, Chemistry, Physics, Science and Ecology labs, History and Geography practice, Computer studies (basics/programming), Technical drawing, Games and Craft (workshop), Art, Music, Sports and Drama.
Physical Education
All the pupils in classes 1 – 8 have three lessons of P.E. each week, pupils in class 9, twice a week. From the fourth class they are divided into groups of boys and girls. At the beginning of the school year, pupils from classes 6 - 9 choose one of these sports – volleyball, basketball, floorball, swimming or table tennis. Every week they have one lesson of basic P.E. (only the classes 6 – 8) and two lessons of special one: volleyball, basketball, floorball, swimming or table tennis training.
Zpět na hlavní navigaci
Zpět na subnavigaci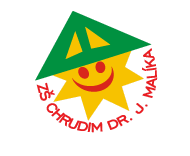 Přeskočit subnavigaci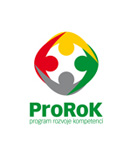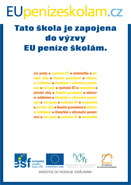 Rychlý kontakt
Sekretariát


469 620 607

Jídelna


469 660 960
Seznam tříd